Eventually, every user will reach a point when it makes sense to upgrade. The decision, then, needs to be made whether to attempt the upgrade in-house or with an Agile specialist, like myself. Regardless of the direction you go, I want you to have a successful upgrade. So we'll cover each step that needs to be taken, and if you follow them precisely, you will be up and running in no time.
Why Upgrade?
Odds are that your supply network is global. This is important to note when discussing upgrades, because along with globalization comes the need for the centralized manipulation and processing of data. This translates into faster product development from ideation to retirement in a way that optimizes the user's business advantages across the enterprise and to all supply chain participants. A PLM system upgrade is essential for a competitive edge in a global industry.
An upgrade will:
Optimize performance and add sustainability and stability to the entire system.
Ensure you are leveraging the ever changing hardware and software platforms and using any new features and capabilities.
Increase ROI. An upgrade will fill in the gaps between what has to be accomplished and what the current system version is able to provide.
Incorporate the latest compliance regulations into the system, which can quickly reduce productivity costs if left unchecked.
Whatever your reasons for upgrading, I'm confident the return will fast become evident once you've gone live.
Now, let's cover upgrading steps.

How to Upgrade Oracle Agile PLM
1. Dual Systems Environment
Building a VM or utilizing additional hardware is highly recommended. In order to eliminate the hassle and cost of restoring data when the upgrade run does not happen perfectly, two simultaneously running environments (current and upgrade target), saves cost and time.
2. Backups, Backups and More Backups
This is more than just a nice-to-have. Backing up data is your safety net if the upgrade failed. It's your insurance policy. Unfortunately, this step is skipped more often than any other. I can't say it enough, "make backups!" This includes databases, applications, storage, etc. Incremental backups need to be made until the upgrade process is completed. The average-sized PLM installation will require several upgrade passes before going live. This is to ensure that the final run goes as smooth as possible and all issues are known and fixed. Even though the upgrade is being done on a separate environment, it is still necessary to have a backup of the whole system. Don't omit making backups!
3. Technical Requirements and Software Compatibility
Evaluate the overall system infrastructure and architecture in order to ensure the software is compatible. This is a great time to consider thinking about expanding the implementation to take advantage of all PLM module functionality has to offer. Ask yourself, "how can we better align best practices, process improvements, time/cost savings, etc., with built in product functionality?" This includes integrating all product suites and modules along with other applications seamlessly within the enterprise. Identifying the right hardware and software requirements will avoid a lot of bumps during the upgrade and implementation.
4. Installation and Migration
After conforming to the software and hardware requirements, you can now proceed to install the new system. This is done within the company's scheduled timeline, which was specified depending on the business and system scale. The bigger the database, the longer the time and the more passes are done.
It is always best to use the installation and migration tools provided by Oracle to get best results. These tools have been tried and tested over and over, and are validated for each new update version. This is a huge hidden and costly time sink if not understood and validated ahead of time. If caution is not exerted, data can become corrupt.
5. Testing and Training
Upgrade versions vary in what they offer and likewise what they require from the user. Some will be in need of extensive retooling and training, while others will not. Cross-functionality, data integration and other applications that operate with the new software have to be carefully evaluated.
After multiple installation and migration passes, the company can be sure of a stable system going forward. Rolling back versions is not an option. Therefore, it is critical to test the new system so as not to run into surprises down the road.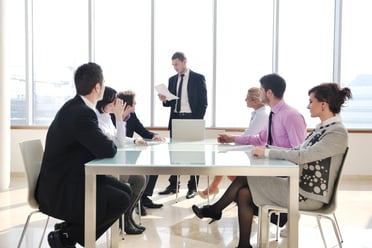 Coming from an old version of Agile software, it's important to undergo a thorough training of the new features and functions. Make sure every user and systems administrator takes part in the training as well. This will ensure a seamless transition from the older version to the newer. The real benefit can begin as process and feature improvement is realized.
6. Post-Upgrade Support
Finally, in order to ensure the seamless adoption of new features and functions, it is recommended that every newly upgraded system recieve post go live support. What this will do is provide end users with a further understanding of the system. Users will learn how to troubleshoot, perform maintenance, and ensure the system runs smoothly 24/7. Application support conveniently handles monitoring system uptime and ensures users enjoy all the benefits of their upgrade. No one can foresee when future problems might arise. Application support ensures that if your system happens to go down, for any reason, it will be immediately addressed and resolved.
If you run into any questions that I can help you with, please submit a comment below. Best of luck!