Our PLM Systems help manage complex cross functional workflows both internal and external. It coordinates efforts amongst distributed teams, who all contribute, to the manufacturing of a product. The benefit of applying proper best practice and software is faster time to market, increased productivity, better designs, higher overall quality, lower cost and constant insight to the development process.
Too often, companies simply do not have the headcount or the full complement of expertise required to take full advantage in order to gain complete benefit of each PLM module or area. Additionally project and conflicting corporate direction priorities also play into implementation success. Here is what successful implementations do have in common.
Budgetary Limitations to Cover Each Necessary Role
"We know we need more Agile-dedicated help, but the hiring required for all of the necessary roles is just too cost prohibitive for us."

Relying on an in-house, multi-role person for ad-hoc PLM application support pulls that resource away from other core business function whether that function is researching a better solution for lack of experience, or contributing directly to the business in other ways. Also, an in house PLM IT team requires salaries, benefits and office real estate in order to get the job done. If filling all the necessary roles is not in the budget, consider hiring what you need through targeted managed services through a provider that specializes in the needed roles, so you are paying only for the resources you use.
Planning & Prioritization
"We're finding it difficult to prioritize our PLM application needs."
You may have Agile modules that are not fully utilized or even implemented. Delay in implementation is costly and defeats the value proposition for having the module in the first place. Understanding of your vertical coupled with industry best practice ensures that you are getting the best value and ROI for your organization.
Troubleshooting Requirements
"We seem to continually have PLM-related needs and issues coming up."
When you don't have the proper Agile PLM resources available, security and down-time can b become serious problems that can dramatically hinder your ability to grow as well as to take full advantage of this critical enterprise system. You end up addressing the symptoms of a problem without addressing the root causes, which leaves Agile in a break-fix cycle that is never-ending and nightmarish. Turning the hassle of PLM support over to Agile knowledgeable managed service, you can rest assured that your issues are being remediated correctly, the first time around. This will result in an increased quality and reliability of Agile's comprehensive solution.
Technical Staffing/ Human Capital
"We don't have enough dedicated Agile IT staff."
If your in-house Agile PLM expert is someone who handles the technology responsibilities of your organization on top of their other
primary responsibilities, then that person probably spends most of their time putting out fires instead of taking proactive and preventative measures to strengthen your PLM environments. A fundamental law from economics tells us that if you are not the low cost producer of a service, it can be done elsewhere for less.
Overextended Staff
"Our current Agile PLM staff are focused on ad-hoc issue resolution, instead of preventative and ongoing maintenance and module development."
This is a common problem. Most organizations devote in-house resources to maintaining the current environment. This involves patches, troubleshooting and provisioning if that. While this is vital to keeping your PLM application up and running, it leaves very little time for your Agile Team to focus on big, strategic issues that could potentially deliver even more value. Involving targeted managed services will allow for issues to be detected early, solved and prevented from happening again.
Training/ Experience
"Our current Agile personnel lack the knowledge and skills necessary for solving our PLM issues as they arise."
Outsourcing the day-to-day maintenance of your PLM technology allows for companies of all sizes to be able to have expert resources available to support their application needs whether it's, performance optimization, creating best practice security models or implementing an adapter to ERP. If your team is not properly trained and if they do not have in depth experience, perhaps you are not benefiting from the entire tool and the industry has to offer. Bringing in additional Agile resources to an organization brings both a depth and a breadth of information gained through experience in solving PLM issues.
These are common challenges typically seen in new Agile users. Noticing any of these 6 issues in your PLM environment are serious red flags that will shrink your ROI and threaten the "time to value" of the solution. If you're thinking that too many of these issues are hitting close to home, don't be silent about it. You have options.
The most practical and useful one, will be looking into an application support offering. No matter where the support offering comes from, ensure they have (1) proven and demonstrated knowledge of the many technical components of Agile PLM, combined with (2) a best practice knowledge of Agile PLM's various different industry applications.
Finding a state-of-the-art application support center hinges upon having consultant-level engineering staff who demonstrate mastery of every possible Agile use within an enterprise. The MyDomain Center of Excellence from Domain System, Inc., for example, is one such support center which was designed to specifically address any Agile-related challenge.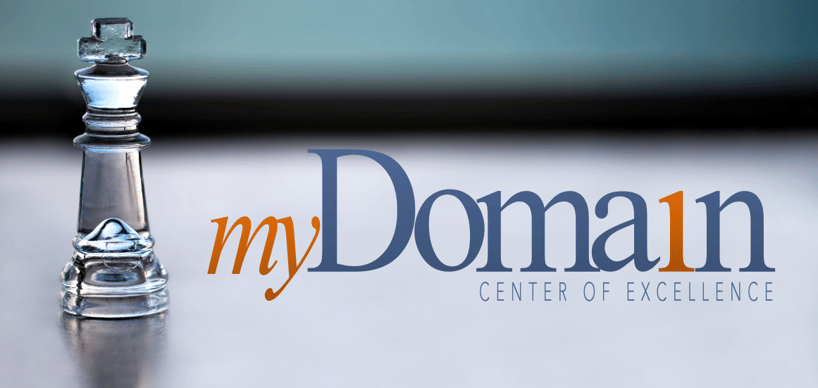 Going live with an Agile implementation represents a significant business investment which requires a certain allocation of time and experienced human capital to maintain its operability. As a company, you're going to begin meeting deadlines, reducing waste/rework, and inevitably take market share, as long as your system is in full swing. The value of Agile Product Lifecycle Management can be measured by how quickly and many times it pays for itself.
*It's easy and free to get an expert opinion on things! Either click here or call (801) 447-3777 to speak with an experienced and friendly MyDomain Center of Excellence representative.