Times are quickly changing for businesses, products, consumers, and the solutions we manage them with. PLM software has undergone a constant evolution in recent years to accommodate digital transformation, IoT, globalization, and still pack a competitive punch for its users.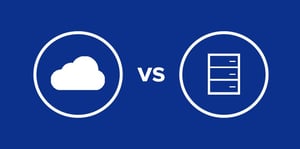 The current hot topic and debate within the PLM industry is the on premise vs. cloud based PLM's- or if they even should be debated. Few PLM vendors have made it very easy. In fact, at some point they will want you to be on one side of the fence or the other. The question you need to ask is, "How am I going to meet this head on and adapt to this this change?"
When will you start planning, and how will you do it?
Are you familiar with the in's and out's?
Are teams wasting time and resources?
Are you employing best industry practices now?
Now more than ever, there is a need for the right kind of guidance to get businesses through their digital transformation.

It's critical that your IT staff not only stay current on the latest technology news, but also know exactly when to swim to the surface and bite.
Consultants have a particular method we follow in order to provide focused guidance. It might be worthwhile to conduct a similar assessment:
Assess-
Business Analysis
Now would be a good time to interview each key area of the business as it relates to your product solutions:
Engineering

Quality
Operations
IT
Manufacturing
Marketing
Typically these interviews- referred to as, Health Checks- bring fast answers to questions like:
How are we operating today?
What are our areas of improvement?
Why are we doing it that way?
With or without planning for the cloud, you should know and identify areas of immediate business improvement. How will these areas of improvement be addressed or enhanced? If you can identify these improvements, this will prevent future bad practices. Perhaps maybe help justify reasons to adopt new cloud based technology or not.
Strategy-
Plan for the Future
The interviews of your "as is" business result in a planning of the "to be" business. This is matching your corporate directives to your future state of the business. This helps plan for the future. This will not happen in 1 day. If the top of your CIO's wish list is to operate entirely upon cloud solutions this may take years to transition- and even longer before ROI.
Documentation is key and to be held by major stakeholders. Review the following:
Annual recurring revenue (ARR) costs
Data migration costs
Integration options (ERP, CAD, LMS)
Existing enhancements in on premise (PX's)
Modular features/functions
How upgrades will be performed
Security requirements
Validation (where applicable)
Does this sound like a first time PLM evaluation?
It actually should.
If you have never used or purchased a cloud PLM before, it brings on questions you may not have thought about while owning on-premise solutions.
Action-
Execute the Plan
The final step to any good plan of action is the most critical. Once set, it should be agreed upon and approved by the agreed upon stakeholders in the organization.
Determine what the company can afford to do initially, while postponing those things which are realistically out of reach. Always begin with quick win's that provide the most rapid improvements first and work your way out to the more challenging tasks. Stay determined, focused and see it through to fruition!
With a strong PLM environment you will be ready to make the most of your future investments, whatever they may be. Besides that, you will be impressed at the results of having a healthy PLM environment.
I wish you luck!
Would You Like a Hand?

Health checks don't take long and yet, they provide a wealth of reliable direction from which you can shape your company's future with.
Domain Systems has a team of experienced consultants who are up to the task of helping you achieve that future. With competitive pricing, rapid delivery, and a potential return of millions of dollars in the first six months alone, it's the service we most recommend to PLM users.
Have a Question about PLM Health Checks?
Simply fill out the form below. We answer all questions within 1 business day.